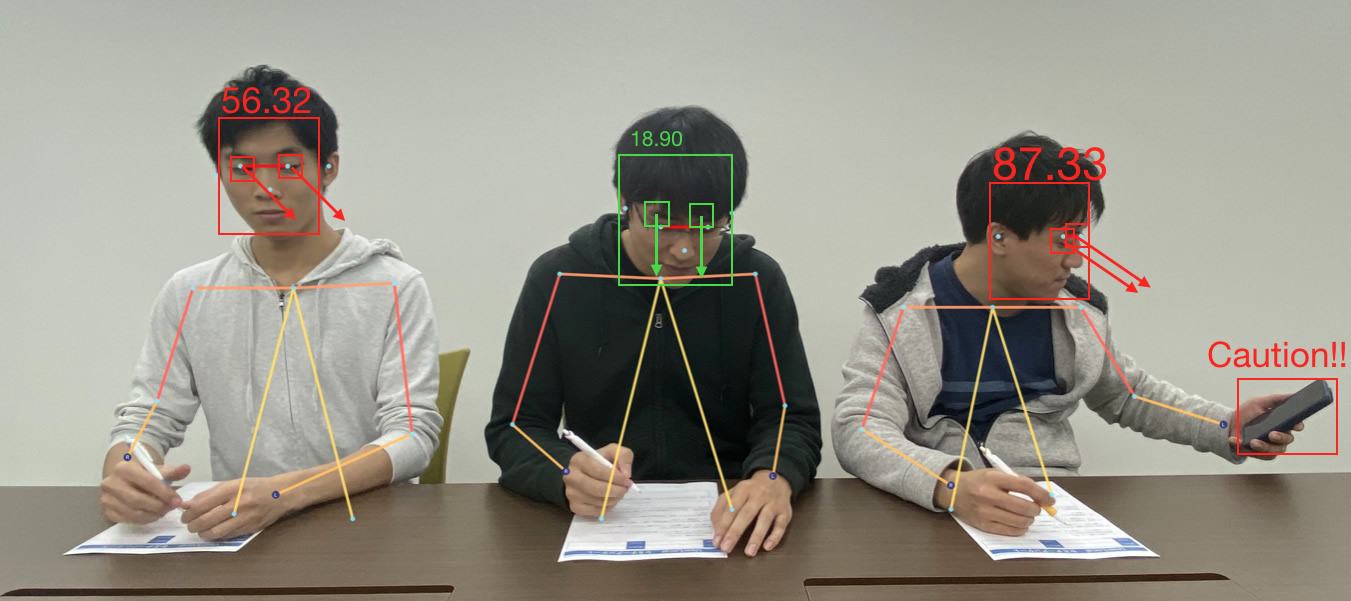 Automatic cheating detection AI for educational institutions
An AI technology has developed that automatically detects cheating (injustice) during testing by deep learning. With this technology, artificial intelligence automatically detects examinees suspected of cheating in real-time simply by installing an AI terminal in the test hall (Photo 1). This complements visual monitoring and allows for a fairer test. We also consider privacy (Photo 2).
After researches and development, a system that automatically detects fraudulent activities based on data such as posture, skeleton, and line of sight detected from examinees' images using behaviour estimation technology based on deep learning. This system does not require large-scale equipment, just installs an edge terminal and a web camera in the hall, and monitors the wide-area and helps the examiner. In addition, we can expect to have the effect of protecting candidates who have been wrongfully suspected of wrongdoing from unnecessarily suspicious behaviour, and support the implementation of fair tests. Consideration is given to the privacy of test takers by using a deep learning AI in the terminal instead of the cloud, and by masking the faces of test-takers who are not fraudulent (Photo 2). , And can be safely detected in consideration of personal information.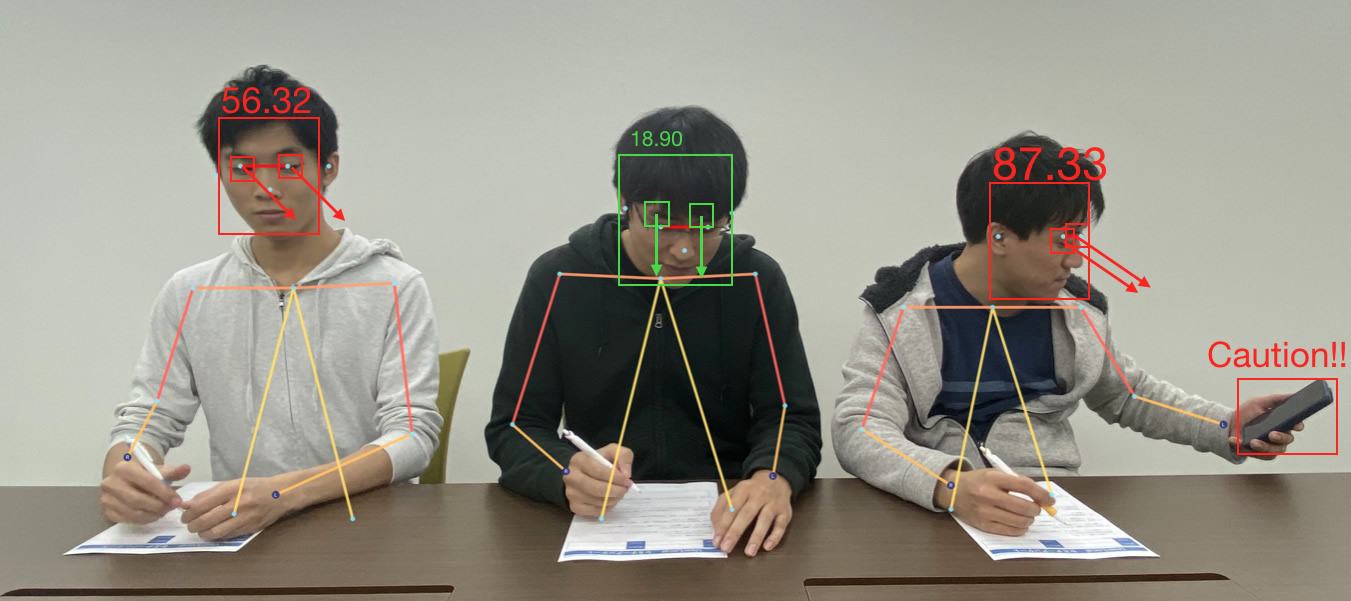 Photo 1
User's local gaze estimation AI / posture estimation AI technology detects abnormal eye gaze and abnormal head and hand movements of the examinee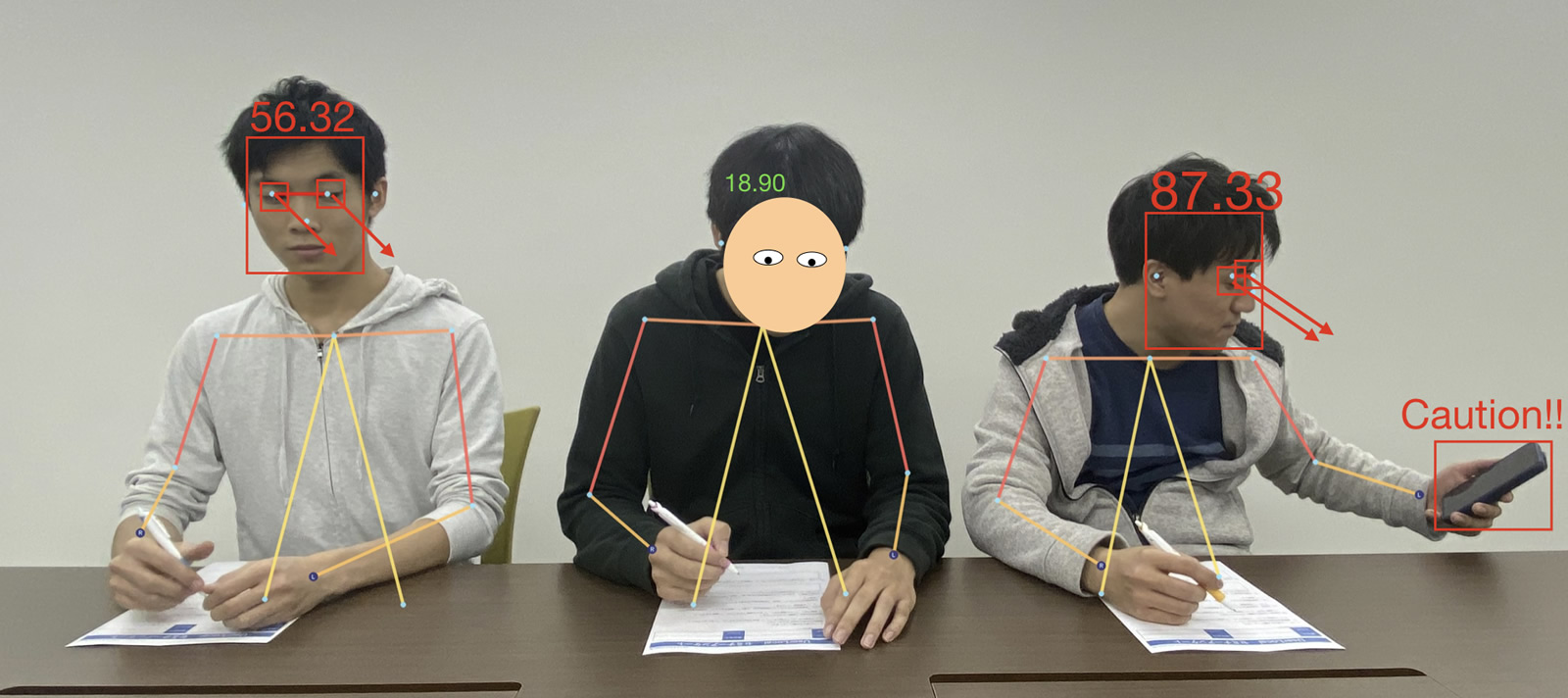 Photo 2
Protects the privacy of examinees who do not cheat